See the game
the way the pros do.
Cleaning the Glass features NBA stats that are:

More accurate. Garbage time and heaves are filtered out.
Easier to use. Aren't familiar with a stat? No problem. Percentiles help you interpret it.
Hard to find elsewhere. Stats broken down by transition and halfcourt play, by position, by whether a player was on the court, and more.
Front-office quality. Used by NBA teams, agents, writers like Zach Lowe, and fans around the world.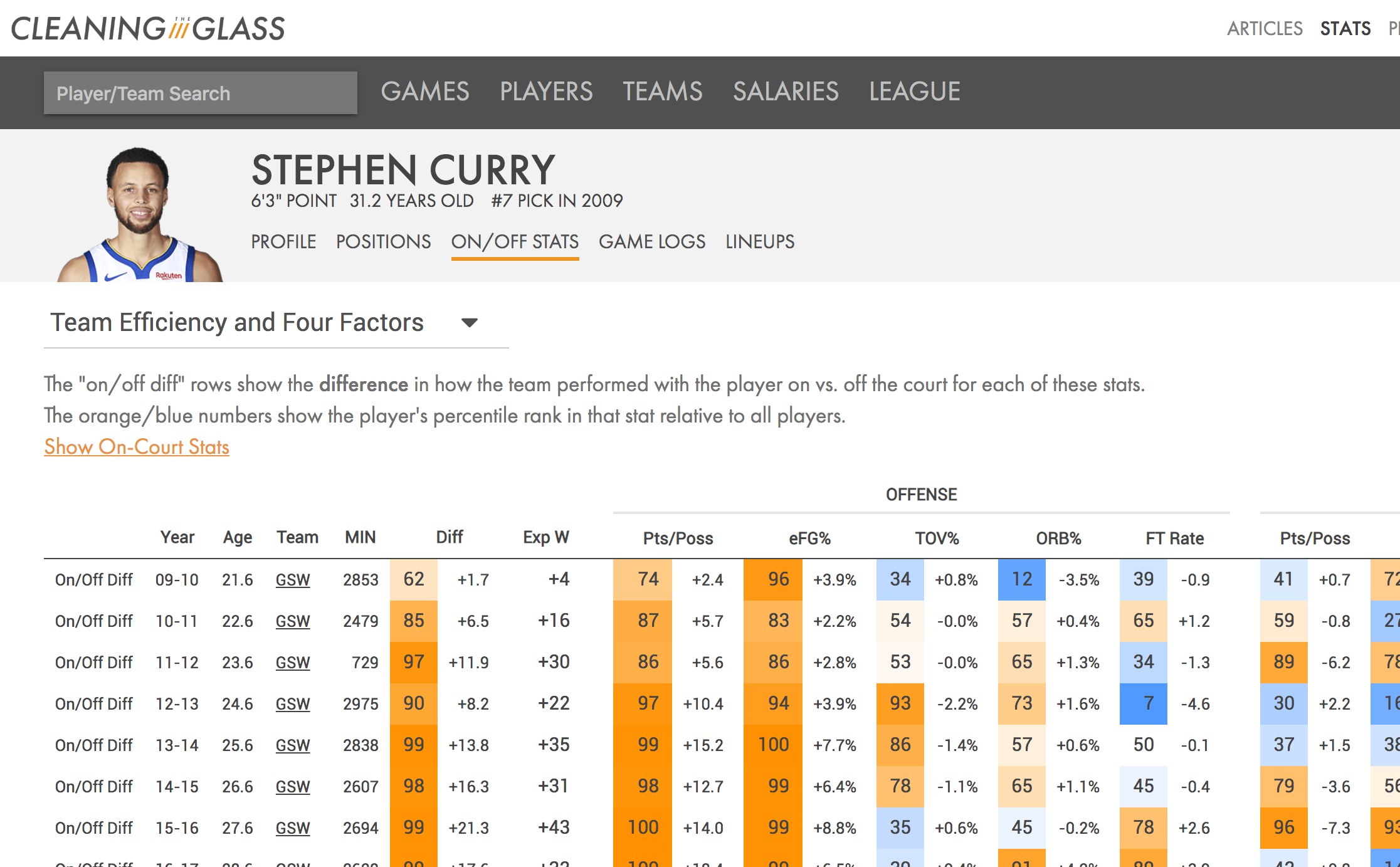 Articles that give you an insider's look at how NBA coaches and executives do—and should—think.

Videos that are edited to highlight the key parts of a play.

Read, watch, and learn advanced Xs and Os, front office strategy, and basketball statistical analysis.
From former NBA executive Ben Falk
Subscriber-only ArchivesSee All